by Wiznie Marzuki on Thursday, September 14, 2006, under songs
Disini kau dan aku
Terbiasa bersama
Menjalani kasih sayang
Bahagia ku denganmu

Pernahkah kau menguntai
Hari paling indah
Ku ukir nama kita berdua
Disini surga kita

(Korus)
Bila kita mencintai yang lain
Mungkin kah hati ini akan tegar
Sebisa mungkin tak akan pernah
Sayang ku akan hilang

If u love somebody
Could we be this strong
I will fight to win
Our love will conquer all
Wouldn't reach my love
Even just one night
Our love will stay in my heart
My heart...
:
songs

0 comments for this entry:
~:WeLcOmE:~
Bayangkan makhluk kupu-kupu yang lemah mampu merungkai balutan kepompongnya
dan menjelma sebagai ciptaan yang sempurna dan indah, walaupun anugerah Maha
Pencipta sekadar tubuh kecil dan kudrat terbatas semata-mata.
Begitulah umpamanya insan yang berdikari, cekal mengemudi haluan nasib tanpa
meminta belas simpati, walau betapa besar cabaran yang diharungi.
Walaupun kadangkala timbul rasa ragu dan rendah diri, namun bagai kupu-kupu
kita mampu terbang lebih tinggi, jika kita yakin dengan kemampuan daya usaha sendiri.
Selamat datang ke blog saya... Tinggalkanlah sekurang-kurangnya ucapan salam buat saya. Terima Kasih...
~:can reach me via dis email
wittyghost84@yahoo.com n also for my YM:~

~:MuTiArA HaTi:~
~~~~~~~~~~~~~~~~~~~~
~~~~~~~~~~~~~~~~~~~~
Copy & paste code below to your webpage. Click Ctrl + A & Ctrl + C ( Copy )




alt="wiwie's blog" />

~:ChAtBoX:~
Nak kawin x? cuba klik sini
MasKahwin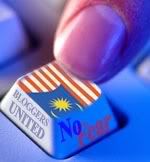 Archives

~:My BoOk's Shelf :~

~:DeAriE:~
Pre-Birthday Lunch at BLVD

1 week ago

Tips Kesihatan : Resdung oh Resdung

1 year ago

17 bulan...

5 years ago

~:MeMbErS:~