by Wiznie Marzuki on Friday, March 30, 2007, under special day
Assalamu'alaikum wrt wbt…
Pada 31Mac2007 yang bersamaan dengan 12 RabiulAwal 1428H, umat Islam akan menyambut Hari Kelahiran Junjungan Besar kita, iaitu Rasululullah s.a.w. Marilah kita bersama menghayati dan mengingati kembali perjuangan-perjuangan baginda untuk agama kita yang tercinta iaitu ISLAM.

Tala'al-Badru 'alayna -
Yusuf Islam
wajaba al-shukru 'alayna,
And we owe it to show gratefulness
Where the call is to Allah
ji'ta bi-al-amri al-muta'
Ji'ta sharrafta al-Madinah
O you who were raised amongst us
coming with a work to be obeyed
You have brought to this city nobleness
Welcome! best call to God's way
wajaba al-shukru 'alayna,
0 comments for this entry:
~:WeLcOmE:~
Bayangkan makhluk kupu-kupu yang lemah mampu merungkai balutan kepompongnya
dan menjelma sebagai ciptaan yang sempurna dan indah, walaupun anugerah Maha
Pencipta sekadar tubuh kecil dan kudrat terbatas semata-mata.
Begitulah umpamanya insan yang berdikari, cekal mengemudi haluan nasib tanpa
meminta belas simpati, walau betapa besar cabaran yang diharungi.
Walaupun kadangkala timbul rasa ragu dan rendah diri, namun bagai kupu-kupu
kita mampu terbang lebih tinggi, jika kita yakin dengan kemampuan daya usaha sendiri.
Selamat datang ke blog saya... Tinggalkanlah sekurang-kurangnya ucapan salam buat saya. Terima Kasih...
~:can reach me via dis email
wittyghost84@yahoo.com n also for my YM:~

~:MuTiArA HaTi:~
~~~~~~~~~~~~~~~~~~~~
~~~~~~~~~~~~~~~~~~~~
Copy & paste code below to your webpage. Click Ctrl + A & Ctrl + C ( Copy )




alt="wiwie's blog" />

~:ChAtBoX:~
Nak kawin x? cuba klik sini
MasKahwin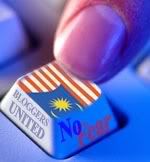 Archives

~:My BoOk's Shelf :~

~:DeAriE:~
Pre-Birthday Lunch at BLVD

6 months ago

Tips Kesihatan : Resdung oh Resdung

1 year ago

17 bulan...

6 years ago

~:MeMbErS:~