by Wiznie Marzuki on Thursday, July 19, 2007, under me myself n i
nsze19jun07- well, juz arrive KJ yesterday at 630pm wif my lilbro, zariq… Today, I'm going to UKM as my plan bcoz I wanna take my academic transcript there. As I'm here, so I take dis chance to surf internet at the lab. I arrive FTSM at about 12pm, and bout 315pm, I just have my walk and plan to go to my fren's house…dat previously was also my house.. hehe~ while I'm walking down the streets, dis plan juz came up..and I think why shudnt I juz go to her office and meet her… the person dat I mean is, Dr Marlyna and she is a lecturer…and I know her specially as sisSetia. Actually, i alwiz got dis bump over her, but then I think that I have no guts to go and say hye to her… hahaha~ is it bcoz she is a lecturer and also the title Dr dat makes me alwiz change my mind? Hehehe~ yerlah tu kot khan… xke lawak tuh wiwie… ahaks~ so, today is the day… wahhh, mcm menjalankan mission jer khan… lalalala~ bila sampai jer dpn pintu bilik ofis dia, and as usual masa wie penah dtg dulu, dia xde kat bilik… so, I was writing dis note to let her know I was there, but then suddenly I heard sumone's coming from downstairs. Guess wut? It is her! Hehe~ I juz thinking, xkan nk lari lg kot.. hahahaha~ So, I greet her then, bg Salam and she looked surprised to know me when I introduced myself to her..hehe~ and she hug me.. yeah yeahh… from dat moment I know, dat she is so friendly kind of person and the conversation that I had with her was so nice n fun…and I agreed wif kakMas when she told me dat sisSetia neh mmg baik sgt… well, after bout 2hours seeing her, then wie minta diri nak balik ler khan… well, I'm going to meet my housemates. Plus, they dunno I'm here. Hehe~ they quite shock to see me there.. and I'm excited to see them… so, we went to the pasarmalam and biasalahkhan.. borak2 n makan2 bila sampai umah…n then dlm kul10 lebih mysis n mymum come n fetch me, n we went to our aunty's house until 12am. After dat we're heading back to KJ, and I went to meet eina n dilah at syed's… we have our drinks and chat until 2am and I went back home to sleep.. hehe~ nite wiwie..


its been 1month since i last wrote here.. i miss it so much.. huhuhu~ i'm going to start on writing again.. slowly... eventhough not everyday lah khan.. got story to tell ya.. hehe~ until meet again....daaaaaa...
0 comments for this entry:
~:WeLcOmE:~
Bayangkan makhluk kupu-kupu yang lemah mampu merungkai balutan kepompongnya
dan menjelma sebagai ciptaan yang sempurna dan indah, walaupun anugerah Maha
Pencipta sekadar tubuh kecil dan kudrat terbatas semata-mata.
Begitulah umpamanya insan yang berdikari, cekal mengemudi haluan nasib tanpa
meminta belas simpati, walau betapa besar cabaran yang diharungi.
Walaupun kadangkala timbul rasa ragu dan rendah diri, namun bagai kupu-kupu
kita mampu terbang lebih tinggi, jika kita yakin dengan kemampuan daya usaha sendiri.
Selamat datang ke blog saya... Tinggalkanlah sekurang-kurangnya ucapan salam buat saya. Terima Kasih...
~:can reach me via dis email
wittyghost84@yahoo.com n also for my YM:~

~:MuTiArA HaTi:~
~~~~~~~~~~~~~~~~~~~~
~~~~~~~~~~~~~~~~~~~~
Copy & paste code below to your webpage. Click Ctrl + A & Ctrl + C ( Copy )




alt="wiwie's blog" />

~:ChAtBoX:~
Nak kawin x? cuba klik sini
MasKahwin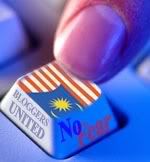 Archives

~:My BoOk's Shelf :~

~:DeAriE:~
Pre-Birthday Lunch at BLVD

7 months ago

Tips Kesihatan : Resdung oh Resdung

2 years ago

17 bulan...

6 years ago

~:MeMbErS:~