by Wiznie Marzuki on Tuesday, April 08, 2008, under general
Assalamu'alaikum wrt wbt..
U all must be wondering why early in this morning i wrote such a topic... well, got a reason itself.. its bcoz yesterday after i got back from work, i heard a bad news from my housemate KakLa.. his brother has left this world..
"Innalillah wa-inna ilaihi raji'un - Truly to Allah we belong, and truly to Him shall we return"
suddenly, i remember last night when the three of us, kak La, Sil n me.. we were singing n laughing until late night while waiting for us to get sleepy.. but, we really dont know what is waiting for us tomorrow.. people alwiz said that.. when u laugh a lot, n u maybe cry tomorrow.. well, sumtimes it happened.. and who r we to stop it.. let's pray for his soul to be among those mukminin in hereafter.. aminnn.. AlFatihah for him..
:
general

0 comments for this entry:
~:WeLcOmE:~
Bayangkan makhluk kupu-kupu yang lemah mampu merungkai balutan kepompongnya
dan menjelma sebagai ciptaan yang sempurna dan indah, walaupun anugerah Maha
Pencipta sekadar tubuh kecil dan kudrat terbatas semata-mata.
Begitulah umpamanya insan yang berdikari, cekal mengemudi haluan nasib tanpa
meminta belas simpati, walau betapa besar cabaran yang diharungi.
Walaupun kadangkala timbul rasa ragu dan rendah diri, namun bagai kupu-kupu
kita mampu terbang lebih tinggi, jika kita yakin dengan kemampuan daya usaha sendiri.
Selamat datang ke blog saya... Tinggalkanlah sekurang-kurangnya ucapan salam buat saya. Terima Kasih...
~:can reach me via dis email
wittyghost84@yahoo.com n also for my YM:~

~:MuTiArA HaTi:~
~~~~~~~~~~~~~~~~~~~~
~~~~~~~~~~~~~~~~~~~~
Copy & paste code below to your webpage. Click Ctrl + A & Ctrl + C ( Copy )




alt="wiwie's blog" />

~:ChAtBoX:~
Nak kawin x? cuba klik sini
MasKahwin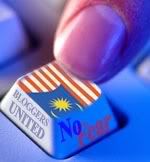 Archives

~:My BoOk's Shelf :~

~:DeAriE:~
Pre-Birthday Lunch at BLVD

6 months ago

Tips Kesihatan : Resdung oh Resdung

1 year ago

17 bulan...

6 years ago

~:MeMbErS:~