by Wiznie Marzuki on Sunday, April 06, 2008, under occasion
Assalamu'alaikum...
On 29 of March 2008, i wanna wish congratulation to my dearest abe n sista... sekarang mereka dah selangkah ke hadapan dlm menuju ke gerbang perkahwinan.. Mudah2an apa yang dirancang akan direstui semua pihak dan dimakbulkan oleh Allah.. Wie doakan agar semuanya berjalan lancar.. insyaAllah.. btw, korang kawin akhir tahun neh jugak kan.. bagus bagus! benda baik xelok tangguh kan..hehehe.. neway, bertunang dh xjemput den.. kang korang kawin, majlis kedua2 belah pihak den nak g menyibuk.. muahahahaa... almaklum, muka xmalu.. lalalalaaa... ;p
k lah, to abe.. dun soal2 me mende yg i xleh nk answer, nyampes tul... to akk, bila leh i published real pics of u here ye? erm, xpelah i tgu published uol ber2 kawin la yer.. hehe.. k, selamat lah korg menjadi tunangan masing2.. luv u both!
:
occasion

0 comments for this entry:
~:WeLcOmE:~
Bayangkan makhluk kupu-kupu yang lemah mampu merungkai balutan kepompongnya
dan menjelma sebagai ciptaan yang sempurna dan indah, walaupun anugerah Maha
Pencipta sekadar tubuh kecil dan kudrat terbatas semata-mata.
Begitulah umpamanya insan yang berdikari, cekal mengemudi haluan nasib tanpa
meminta belas simpati, walau betapa besar cabaran yang diharungi.
Walaupun kadangkala timbul rasa ragu dan rendah diri, namun bagai kupu-kupu
kita mampu terbang lebih tinggi, jika kita yakin dengan kemampuan daya usaha sendiri.
Selamat datang ke blog saya... Tinggalkanlah sekurang-kurangnya ucapan salam buat saya. Terima Kasih...
~:can reach me via dis email
wittyghost84@yahoo.com n also for my YM:~

~:MuTiArA HaTi:~
~~~~~~~~~~~~~~~~~~~~
~~~~~~~~~~~~~~~~~~~~
Copy & paste code below to your webpage. Click Ctrl + A & Ctrl + C ( Copy )




alt="wiwie's blog" />

~:ChAtBoX:~
Nak kawin x? cuba klik sini
MasKahwin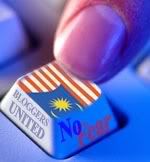 Archives

~:My BoOk's Shelf :~

~:DeAriE:~
Pre-Birthday Lunch at BLVD

6 months ago

Tips Kesihatan : Resdung oh Resdung

1 year ago

17 bulan...

6 years ago

~:MeMbErS:~