by Wiznie Marzuki on Sunday, April 06, 2008, under me myself n i
So, yesterday is the examination day... The whole day starting from 930am to 4pm, i'm in SMK Taman Connaught Cheras, sitting for my first SPA exam.. first? it sounds like i'm going to sit for it another time, isnt it? hehe.. i hope not.. but, who knows right.. if i pass n get the interview n pass, praise to Allah. but then, if i fail, i'm gonna keep on trying until i get it. i'm really hoping for it.. Pray for me please.. TQ.. insyaAllah..
bout the exam.. sat for 5papers.. if u guys have taken this exam, i'm sure u know wut r the papers right.. actually, i'm not really ready for it, but i am. i can say that i dun really read all things that i should know. but then, i just tried my best. only for math paper, i really feel dissappointed. bcoz, for the first time i dun hv enough time to finish answering all the questions.. i just answer bout 35 from 40ques in 45min. wahhhh, so stressed at that time.. but, blame me.for i didnt do any real math practise in past few years. so, blame me again. hehehe.. for other papers, i really tried my best.. so, let me just pray for it n wait for the result. ok guys, tq for everything.
0 comments for this entry:
~:WeLcOmE:~
Bayangkan makhluk kupu-kupu yang lemah mampu merungkai balutan kepompongnya
dan menjelma sebagai ciptaan yang sempurna dan indah, walaupun anugerah Maha
Pencipta sekadar tubuh kecil dan kudrat terbatas semata-mata.
Begitulah umpamanya insan yang berdikari, cekal mengemudi haluan nasib tanpa
meminta belas simpati, walau betapa besar cabaran yang diharungi.
Walaupun kadangkala timbul rasa ragu dan rendah diri, namun bagai kupu-kupu
kita mampu terbang lebih tinggi, jika kita yakin dengan kemampuan daya usaha sendiri.
Selamat datang ke blog saya... Tinggalkanlah sekurang-kurangnya ucapan salam buat saya. Terima Kasih...
~:can reach me via dis email
wittyghost84@yahoo.com n also for my YM:~

~:MuTiArA HaTi:~
~~~~~~~~~~~~~~~~~~~~
~~~~~~~~~~~~~~~~~~~~
Copy & paste code below to your webpage. Click Ctrl + A & Ctrl + C ( Copy )




alt="wiwie's blog" />

~:ChAtBoX:~
Nak kawin x? cuba klik sini
MasKahwin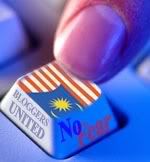 Archives

~:My BoOk's Shelf :~

~:DeAriE:~
Pre-Birthday Lunch at BLVD

7 months ago

Tips Kesihatan : Resdung oh Resdung

2 years ago

17 bulan...

6 years ago

~:MeMbErS:~