by Wiznie Marzuki on Tuesday, May 06, 2008, under friends
erm.. semalam entry pasal baby myfren.. aka my exhosmet.. so, today nk wt entry psl baby mykezen laks... lahir thn lepas.. tp, exact date sy xhengat..hehe.. so, here she is.. diberi nama DhiaQaisara bt. Mohd Ertasyai.. her father is mykezen.. abg sulung abeyuh sy.. hehe.. comey kn babyDhia neh... sy suka tgk mata dia.. kaler lain if xsilap hazel kot.. i dun remember. nntla g melawat dia kt gombak lg..hehe.. "Dhia, nnt cikNie g umah yer".. ahaks.. erm, pic kt bwh neh.. Dhia n her mama.. i called her kakChik.. dulu ms xtau lg umur dia.. ingatkn lg tua dr saya.. upenye sebaya jer... cesss.. hehe.malu den.. xpela, mmg panggilan kakChik tuh dia dh biasa kn kakChik kan.. hehe.. comeyler both of u neh..
anyway, nk promote neh jap.. promotion nye.... jeng jeng! ini saya quote kan word dr
AbeSya
sendiri..
"TIOMAN ISLAND DIVING TRIPS & HOLIDAY TRIPS.... 3 days 2 nights rm320 per person (aircond room),min 4-5 person. the price including meals, accomodation,snorkeling trip to other island,and return boat ticket from mainland.. but to those yg enjoy adventurous activity, u cn try diving ok..nk buat lesen rm1050..ni x termasuk meals, penginapan n boat ticket..overall seme skali roughly i can said around rm1370..lesen 1050 campur pakej kt ats td 320 jd la 1370..ni da murah tau..dive trip pun ada tau...nk tau harga call la..jgn malu2 tau... sape yg bminat..cpt2 btau i tau..or u cn sms me or call me at 013-2018115 @ 012-2218710 jomla g bcuti rmai2..wknd jek,sbtu smpi isnin..sape 2yg kje tuh,mtk la cuti sehari utk isnin!!!!!RAMAI2 LEH DISCOUNT LAGI TAU...AJAK KAWAN RAMAI2....CHOW!!!!!!THE FUTURE OF DIVING...."
waahhhh.... saya pun teruja dgn promotion neh.. plus, its been a while since i've been there in year 2000 with my family.. huhu.. rindu nk snorkeling lagi...isk isk... erm, saboler.. kumpul duit then go.. ahaks.. its not that simple for me.. hehe.. neway,enjoy!
:
friends

0 comments for this entry:
~:WeLcOmE:~
Bayangkan makhluk kupu-kupu yang lemah mampu merungkai balutan kepompongnya
dan menjelma sebagai ciptaan yang sempurna dan indah, walaupun anugerah Maha
Pencipta sekadar tubuh kecil dan kudrat terbatas semata-mata.
Begitulah umpamanya insan yang berdikari, cekal mengemudi haluan nasib tanpa
meminta belas simpati, walau betapa besar cabaran yang diharungi.
Walaupun kadangkala timbul rasa ragu dan rendah diri, namun bagai kupu-kupu
kita mampu terbang lebih tinggi, jika kita yakin dengan kemampuan daya usaha sendiri.
Selamat datang ke blog saya... Tinggalkanlah sekurang-kurangnya ucapan salam buat saya. Terima Kasih...
~:can reach me via dis email
wittyghost84@yahoo.com n also for my YM:~

~:MuTiArA HaTi:~
~~~~~~~~~~~~~~~~~~~~
~~~~~~~~~~~~~~~~~~~~
Copy & paste code below to your webpage. Click Ctrl + A & Ctrl + C ( Copy )




alt="wiwie's blog" />

~:ChAtBoX:~
Nak kawin x? cuba klik sini
MasKahwin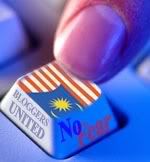 Archives

~:My BoOk's Shelf :~

~:DeAriE:~
Pre-Birthday Lunch at BLVD

8 months ago

Tips Kesihatan : Resdung oh Resdung

2 years ago

17 bulan...

6 years ago

~:MeMbErS:~