by Wiznie Marzuki on Monday, June 23, 2008, under movies
Dis wiken i just stay in serdang.. bcoz i had a date with my bro.. hahaha~ date?
cesss! nnt kena sekeh ngan kakFy..
wakakaka! dun angry2 eh sista..
ceq pinjam ur fiancee sat ja no.. tq.

well, kitorg jupe sisSetia.. aka Dr Marlyna at PKNS Bangi..
also with her master student.. kakAiza. Matriks KPM staff. after that.. heading to Alamanda, the main reason why we're going out together.. we wanna watch the 'HULK'.. hehe~ at last.. our mission accomplished!
yeahhh..
before that, kitorg bump with kakWanie, yan n kakIntan.. hehe~ Yan neh, kitorg ajk kuar sama tp dia sibuk kat lab lah.. mcm2 laa.. erm.. xpela.. ko kn dpt wat master dis July.. sbb tuh ler ko bz jer.. huhuhu.. jeles nyerrrr.. sabar jer lah..


pas tgk movie tuh, we take our lunch.. its 4pm.. wahhh lapaarrrr sehhh!
lega dpt mkn.. tp, ikan grill kt cni, xleh lwn kt mdvly r... waaaa.. nk mkn ctu... isk..isk..



so, about HULK.. u can click here HULK .


:
movies

0 comments for this entry:
~:WeLcOmE:~
Bayangkan makhluk kupu-kupu yang lemah mampu merungkai balutan kepompongnya
dan menjelma sebagai ciptaan yang sempurna dan indah, walaupun anugerah Maha
Pencipta sekadar tubuh kecil dan kudrat terbatas semata-mata.
Begitulah umpamanya insan yang berdikari, cekal mengemudi haluan nasib tanpa
meminta belas simpati, walau betapa besar cabaran yang diharungi.
Walaupun kadangkala timbul rasa ragu dan rendah diri, namun bagai kupu-kupu
kita mampu terbang lebih tinggi, jika kita yakin dengan kemampuan daya usaha sendiri.
Selamat datang ke blog saya... Tinggalkanlah sekurang-kurangnya ucapan salam buat saya. Terima Kasih...
~:can reach me via dis email
wittyghost84@yahoo.com n also for my YM:~

~:MuTiArA HaTi:~
~~~~~~~~~~~~~~~~~~~~
~~~~~~~~~~~~~~~~~~~~
Copy & paste code below to your webpage. Click Ctrl + A & Ctrl + C ( Copy )




alt="wiwie's blog" />

~:ChAtBoX:~
Nak kawin x? cuba klik sini
MasKahwin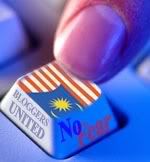 Archives

~:My BoOk's Shelf :~

~:DeAriE:~
Pre-Birthday Lunch at BLVD

6 months ago

Tips Kesihatan : Resdung oh Resdung

1 year ago

17 bulan...

6 years ago

~:MeMbErS:~