by Wiznie Marzuki on Thursday, June 19, 2008, under movies
Last wednesday, so boring.. we decide to go for a movie treat.. haiiyaaaa!! KungfuPanda.. erm, we went to Alamanda.. ohh, there's cinema here. first time! hee~ best lah movie neh.. Po is so funny. he's the panda. at first we thought .. how can he do the kungfu thing..? but, he got his own way! bravo!!! hehehe~ for the official website, click here
KungfuPanda
.. so u guys, dont always just judge people from their first appearance. bcoz sometimes, one day they might be better than us.
and last night also, we went to Jusco Cheras Selatan.. watch Get Smart movie.. starring anne hathaway, dwayne johnson aka 'the rock' ( remember..? when u smellllll, the rock is cooking!! Aya suke giler mamat neh dulu.. hahahaha!).. well, this movie also is an action comedy movie.. so funny.. for those who loves to laugh.. u hv to watch this movie. u wont regret. hehee~ for the official website, click here
GetSmart
:
movies

0 comments for this entry:
~:WeLcOmE:~
Bayangkan makhluk kupu-kupu yang lemah mampu merungkai balutan kepompongnya
dan menjelma sebagai ciptaan yang sempurna dan indah, walaupun anugerah Maha
Pencipta sekadar tubuh kecil dan kudrat terbatas semata-mata.
Begitulah umpamanya insan yang berdikari, cekal mengemudi haluan nasib tanpa
meminta belas simpati, walau betapa besar cabaran yang diharungi.
Walaupun kadangkala timbul rasa ragu dan rendah diri, namun bagai kupu-kupu
kita mampu terbang lebih tinggi, jika kita yakin dengan kemampuan daya usaha sendiri.
Selamat datang ke blog saya... Tinggalkanlah sekurang-kurangnya ucapan salam buat saya. Terima Kasih...
~:can reach me via dis email
wittyghost84@yahoo.com n also for my YM:~

~:MuTiArA HaTi:~
~~~~~~~~~~~~~~~~~~~~
~~~~~~~~~~~~~~~~~~~~
Copy & paste code below to your webpage. Click Ctrl + A & Ctrl + C ( Copy )




alt="wiwie's blog" />

~:ChAtBoX:~
Nak kawin x? cuba klik sini
MasKahwin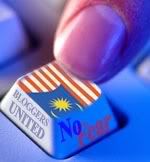 Archives

~:My BoOk's Shelf :~

~:DeAriE:~
Pre-Birthday Lunch at BLVD

7 months ago

Tips Kesihatan : Resdung oh Resdung

2 years ago

17 bulan...

6 years ago

~:MeMbErS:~