by Wiznie Marzuki on Wednesday, July 16, 2008, under me myself n i
Salam ols..

its been 2weeks since i last updated this blog rite.. hehe~ i miss it already lah.. so, now i wanna share sumthin here.. its bout me for sure... well, i'm no longer working in UPM.. i quit on 4th July.. so, now i'm in seksyen13 ShahAlahmhaving IT training in SHRDC for DELL... we have to complete 3months training here n 3 more months in cyberjaya.. or else, we hv to pay the gomen amount rm14k.. i think la.. dun remember ekceli... but, nevermind.. here, we all didnt get any salary bcoz its only training.. so, we only get allowance... 500 per month from gomen.. n also, along the first 3months.. Dell will give us 800 more.. total is 1.3k.. is it enough? for training, i guess so. and for the next 3months, total will be 1.8k per month... it increase rite.. hehe~ and if we succeed, then we will be hired to the permanent position n the salary for fresh grad is 2.5k.. insyaAllah... aminnn..

during this training... i was like not so confident.. but then, after knowing all my frens here.. they are so nice.. so supporting.. so sporting.. we eat, do activities and study together... and yeahhh.. thanx uol.. i really appreciate it! i want to mention all their names here.. rifhan, azlina, marina, izan, suriza, wahida, fiza, muaz, hafiz, fairuz, fais, ridzwan, heizad brinda, noel, vee, kanya, sadab and amy.
0 comments for this entry:
~:WeLcOmE:~
Bayangkan makhluk kupu-kupu yang lemah mampu merungkai balutan kepompongnya
dan menjelma sebagai ciptaan yang sempurna dan indah, walaupun anugerah Maha
Pencipta sekadar tubuh kecil dan kudrat terbatas semata-mata.
Begitulah umpamanya insan yang berdikari, cekal mengemudi haluan nasib tanpa
meminta belas simpati, walau betapa besar cabaran yang diharungi.
Walaupun kadangkala timbul rasa ragu dan rendah diri, namun bagai kupu-kupu
kita mampu terbang lebih tinggi, jika kita yakin dengan kemampuan daya usaha sendiri.
Selamat datang ke blog saya... Tinggalkanlah sekurang-kurangnya ucapan salam buat saya. Terima Kasih...
~:can reach me via dis email
wittyghost84@yahoo.com n also for my YM:~

~:MuTiArA HaTi:~
~~~~~~~~~~~~~~~~~~~~
~~~~~~~~~~~~~~~~~~~~
Copy & paste code below to your webpage. Click Ctrl + A & Ctrl + C ( Copy )




alt="wiwie's blog" />

~:ChAtBoX:~
Nak kawin x? cuba klik sini
MasKahwin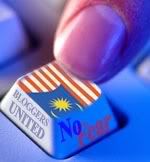 Archives

~:My BoOk's Shelf :~

~:DeAriE:~
Pre-Birthday Lunch at BLVD

8 months ago

Tips Kesihatan : Resdung oh Resdung

2 years ago

17 bulan...

6 years ago

~:MeMbErS:~