by Wiznie Marzuki on Tuesday, September 09, 2008, under friends
As i told u here in my previous entry... i went to Genting for our team building with SHRDC.. joining with us that is Dell, Atos and ACS...


28Aug08 - 0700- we decided to gather first at shrdc and from there we'll go together. well, it didnt happen as we plan.. coz some of us just lost on the way to Gombak..hehe~ there's three cars n one mpv. i'm in Ean's Rusa mpv.. we arrive first.. decided to wait for them at Shell. then, after they all arrive there, we went up.. and guess what?? we are the last one to arrive in awana. hahaha.. the rest are waiting for us already! get some breakfast.. listen to briefing by MrNazlim from Shrdc.. and the games started!


we hv been divided into 3 groups.. combine 3 company..hehe~ Yellow, Red n Orange..

and our first task is to find our shirts n caps.. so, after we get the clue n search for it.. we manage to get all of the things.. also, we have to create n perform a groupcheer.hehe~


let the pictures do the talking also...hehe~




our second activity.. have to step on this.. n make sure it doesnt BuZz! so, we have to make strategies in order for us to be able to step on it until the other side.. so, we have to sacrifice our team members on stepping those black rubber things.. and also have to mark down, which step that we shouldnt step on it n BuZz! hehehe.. n we are the first group to finish the task.
we have to finish the task in order for us to get the clue for the next task... also, we have to beat the time, coz time does matter to be winner!
after this, we have to do the treasure hunting... we need to find two box.. which is one dummy box and the other one with clue.. there's funny things going on here while we all looking for those boxes.. hehehe.. our group had found two boxes of dummy.. and the other group which is Orange team.. they manage to get two boxes of clues.. so, we decide to negotiate and exchange our boxes.. hehe~ then, we had to run for the next task that is Crocodile dundee.. actually i dont really know the name of this game.. haha... whatever!
we have to cross this water to get to the other side with the box which containing the clue. at first i dont really understand what we have to do.. so, i just volunteer to be the front person.. and u know what! i had to lift up the plank myself in order for all of us to cross this water.. wahhhh! the plank is not light.. its heavy! but, i know i can do it.. with my team support and ideas from the fasilitators, i manage to get my group crossed this lake.. hehe~ chaiyo!
and the group that fall into the water.. Orange team.. hehee~





and we succeeded crossing this water with our box..! eventhough we're the second group that reach the other side.. its because, in the middle of this activity, my group had to turn back because i cant put the plank to be balanced on that small trunk in the water.. i think, if we had known how to put this planks over to cross the water, then i think my group will be the winners.. hahhahaa~ my bad!
after that, its lunch break.. so, we went to our rooms.. freshen up ourselves and had our lunch.
we went back to the room.. here, we had our next task which is bride puzzle.. we had to solve the puzzle about the bride n groom.. n guess what! we're the first team to finish it and get it all with correct answers..so, we get the clue for the next activity.. the extreme! hehee~ not so extreme lah..
first, we had to do the rock climbing.. pics of my team ready to climb the wall.. hehe
and then, we had to play squash.. hehe. we had to hit the balloons as many as we can...this is pic of amy, she's my classmate.. hehe.

then,we had our archery... pic of atiq.. she's my yellow team..






then,the last one is abseiling.. pics of noel... he's my classmate n also my teammate.. he just not confident n afraid of high.. so, this brother had to help him.
and our group is the first group of finishing all 4 tasks.. hehe. so, we had our team pic.
after this, we had our presentation on what we had gone through today.. all activities n what did we get from it.. do we apply all AES (Affirmative Employability Skills) that we've learn back in class..

its already 1800... we had round table with MrHazwan n MrIndie.. our representative from Dell.. we finish around 1900..




we went back to our room.. freshen up ourselves.. actually, we have some plans tonite... celebrate those whose their bitrhday in August.. including me too.. hehe~ went up around 2100 to Genting with awana cablecars... but then, we cant make it for our last cablecars that is on 2300..so, we decided to ride a bus back to awana hotel.. (pic of us.. sad, tired n sleepy..outside of genting hotel..)
:
friends

0 comments for this entry:
~:WeLcOmE:~
Bayangkan makhluk kupu-kupu yang lemah mampu merungkai balutan kepompongnya
dan menjelma sebagai ciptaan yang sempurna dan indah, walaupun anugerah Maha
Pencipta sekadar tubuh kecil dan kudrat terbatas semata-mata.
Begitulah umpamanya insan yang berdikari, cekal mengemudi haluan nasib tanpa
meminta belas simpati, walau betapa besar cabaran yang diharungi.
Walaupun kadangkala timbul rasa ragu dan rendah diri, namun bagai kupu-kupu
kita mampu terbang lebih tinggi, jika kita yakin dengan kemampuan daya usaha sendiri.
Selamat datang ke blog saya... Tinggalkanlah sekurang-kurangnya ucapan salam buat saya. Terima Kasih...
~:can reach me via dis email
wittyghost84@yahoo.com n also for my YM:~

~:MuTiArA HaTi:~
~~~~~~~~~~~~~~~~~~~~
~~~~~~~~~~~~~~~~~~~~
Copy & paste code below to your webpage. Click Ctrl + A & Ctrl + C ( Copy )




alt="wiwie's blog" />

~:ChAtBoX:~
Nak kawin x? cuba klik sini
MasKahwin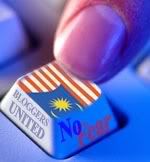 Archives

~:My BoOk's Shelf :~

~:DeAriE:~
Pre-Birthday Lunch at BLVD

8 months ago

Tips Kesihatan : Resdung oh Resdung

2 years ago

17 bulan...

6 years ago

~:MeMbErS:~