by Wiznie Marzuki on Thursday, December 04, 2008, under friends
29nov- This weekend, actually eina had persuade me to follow her to bowling and futsal with fellow Ehozarians. I dun want her to be disappointed with me.. so, I said yes around 330pm.. after a few hours before, that she tried to persuade me .. And, I wait until 430pm, she come and fetch me at my house..headed to her house first, performed our asar solah there, n went to PlazaAlamSentral. The guys are late! Oh my I forgot, Dilah also here, she just finish her final exam in UUM. Good Dear! I came also because of u, wanna meet u lah.. it's been a while right, since I last saw you? Anyway.. we arrived there followed by Boyot, Panjang and later came Ayit.. Asta, Mini, HK and others.. again I forgot, Iqa also came.. great to see u too sis! I dun wanna play, just watch them played while I'm just have my chat with Dilah n Iqa.. And around 9pm, as they all had planned.. Futsal at ground floor... and there comes a few more Ehozarians.. Kimmy, Jibam, Acid, Kitaro, Ayin, Jay, Gadisku and so on.. The game is not so good in terms of the players… Eina injured… and there's some cases.. I dun wanna state in here.. let it go.. but then, its good of Eina n Asta, in order to make today's event success.. well, around 12pm the game finish. And we had our supper in nearest mamak stall there.. moreover, ayin n gadisku wanna celebrate their mother's birthday there. Happy Birthday to u auntie! And here, I met with more Ehozarians..that I dun mention their names before.. actually, they were in the game but then, I didn't talk to them.. they are spark, alFatih n more.. (dunno their names) haha~ 1hour later, we're heading back to our homes.. Even though eina injured, but then she had to drive because me myself dunno how to drive manual car, n dilah also refuse. I'm sorry mydear.. if its auto, then doesn't matter.. for how long, I can drive! But manual, I surrender. Hahahaha~ shame on me! Huhu~ I arrive home at 1am.

Let the pictures do the talk…more!
:
friends

0 comments for this entry:
~:WeLcOmE:~
Bayangkan makhluk kupu-kupu yang lemah mampu merungkai balutan kepompongnya
dan menjelma sebagai ciptaan yang sempurna dan indah, walaupun anugerah Maha
Pencipta sekadar tubuh kecil dan kudrat terbatas semata-mata.
Begitulah umpamanya insan yang berdikari, cekal mengemudi haluan nasib tanpa
meminta belas simpati, walau betapa besar cabaran yang diharungi.
Walaupun kadangkala timbul rasa ragu dan rendah diri, namun bagai kupu-kupu
kita mampu terbang lebih tinggi, jika kita yakin dengan kemampuan daya usaha sendiri.
Selamat datang ke blog saya... Tinggalkanlah sekurang-kurangnya ucapan salam buat saya. Terima Kasih...
~:can reach me via dis email
wittyghost84@yahoo.com n also for my YM:~

~:MuTiArA HaTi:~
~~~~~~~~~~~~~~~~~~~~
~~~~~~~~~~~~~~~~~~~~
Copy & paste code below to your webpage. Click Ctrl + A & Ctrl + C ( Copy )




alt="wiwie's blog" />

~:ChAtBoX:~
Nak kawin x? cuba klik sini
MasKahwin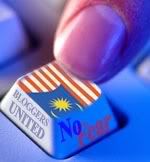 Archives

~:My BoOk's Shelf :~

~:DeAriE:~
Pre-Birthday Lunch at BLVD

6 months ago

Tips Kesihatan : Resdung oh Resdung

1 year ago

17 bulan...

6 years ago

~:MeMbErS:~