by Wiznie Marzuki on Sunday, December 07, 2008, under special day

Assalamu'alaikum wrt wbt,
To all muslimin n muslimat, wherever u are..
I'm wishing u, Happy Eidul Adha.. its a feast of sacrifice... (8 Dis 08)

"The celebration of Eid-Ul-Adha is in commemoration of the command give by Allah to Prophet Abraham (may Allah be pleased with him) to sacrifice his first born son Ishmael to Him. The fulfilment [sic] of this noble command of Allah by Abraham signifies his faith in Allah...."

we, as muslims have to take this as a reminder to ourselves.. every sacrifice has its own meaning.. look at it, think of it, and muhasabah ourselves... And also, here.. i just wanna say that, if i ever done anything that might hurt any of my friends... I'm sorry.. and i also forgive anyone.. dun wory, no heart feeling here.. hehe~ enjoy ur raya k!


well, on this year of raya, i'm not celebrating it at my kampung.. i cant get so many days of leaves, so i decided to just celebrate it with my friends in KL.. So, first thing tomorrow i'll perform Salatul Raya, then i'll head to Setapak to fetch on Ayit.. and we will celebrating our raya at our friend's house in KgBaru.. thanx to him for inviting us.. hehe~ thats all for the raya.. see u!
0 comments for this entry:
~:WeLcOmE:~
Bayangkan makhluk kupu-kupu yang lemah mampu merungkai balutan kepompongnya
dan menjelma sebagai ciptaan yang sempurna dan indah, walaupun anugerah Maha
Pencipta sekadar tubuh kecil dan kudrat terbatas semata-mata.
Begitulah umpamanya insan yang berdikari, cekal mengemudi haluan nasib tanpa
meminta belas simpati, walau betapa besar cabaran yang diharungi.
Walaupun kadangkala timbul rasa ragu dan rendah diri, namun bagai kupu-kupu
kita mampu terbang lebih tinggi, jika kita yakin dengan kemampuan daya usaha sendiri.
Selamat datang ke blog saya... Tinggalkanlah sekurang-kurangnya ucapan salam buat saya. Terima Kasih...
~:can reach me via dis email
wittyghost84@yahoo.com n also for my YM:~

~:MuTiArA HaTi:~
~~~~~~~~~~~~~~~~~~~~
~~~~~~~~~~~~~~~~~~~~
Copy & paste code below to your webpage. Click Ctrl + A & Ctrl + C ( Copy )




alt="wiwie's blog" />

~:ChAtBoX:~
Nak kawin x? cuba klik sini
MasKahwin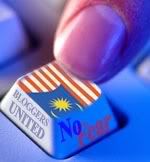 Archives

~:My BoOk's Shelf :~

~:DeAriE:~
Pre-Birthday Lunch at BLVD

6 months ago

Tips Kesihatan : Resdung oh Resdung

1 year ago

17 bulan...

6 years ago

~:MeMbErS:~