by Wiznie Marzuki on Thursday, December 04, 2008, under friends
30nov- At 1130am, i checked on my hp.. to see any messages.. and I got one from sisArwen, asking me whether I wanna join her 'mandi sungai' or not in Agrotek Langat. And she sms me around 1040, so, it's one hour late. But then, I called eina.. and she wants to go there.. so, she called ayit.. and our plan is on! I prepared ,fetch eina, dilah n iqa in shahAlam. Then, went to Setapak, fetch Ayit there before proceed to Langat.. I thought sisArwen won't wait for us, so we decide to go to the nearest place only, but then she sms me.. said that she'll wait for us.. and of course we have to send her back lah after that. Nvm la..so, Agrotek Langat, here we come! what can I say here is, the place is good for family gathering, relaxing yourself, activities and so on.. Dun wanna speak more.. let the pictures do the talk.. ;)
we all with our dearest sisArwen..
in the water...

after dah puas mandi manda..


kitorg enjoy makan2 dulu before balik...



:
friends

2 comments for this entry:
~:WeLcOmE:~
Bayangkan makhluk kupu-kupu yang lemah mampu merungkai balutan kepompongnya
dan menjelma sebagai ciptaan yang sempurna dan indah, walaupun anugerah Maha
Pencipta sekadar tubuh kecil dan kudrat terbatas semata-mata.
Begitulah umpamanya insan yang berdikari, cekal mengemudi haluan nasib tanpa
meminta belas simpati, walau betapa besar cabaran yang diharungi.
Walaupun kadangkala timbul rasa ragu dan rendah diri, namun bagai kupu-kupu
kita mampu terbang lebih tinggi, jika kita yakin dengan kemampuan daya usaha sendiri.
Selamat datang ke blog saya... Tinggalkanlah sekurang-kurangnya ucapan salam buat saya. Terima Kasih...
~:can reach me via dis email
wittyghost84@yahoo.com n also for my YM:~

~:MuTiArA HaTi:~
~~~~~~~~~~~~~~~~~~~~
~~~~~~~~~~~~~~~~~~~~
Copy & paste code below to your webpage. Click Ctrl + A & Ctrl + C ( Copy )




alt="wiwie's blog" />

~:ChAtBoX:~
Nak kawin x? cuba klik sini
MasKahwin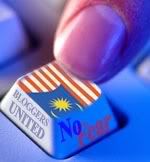 Archives

~:My BoOk's Shelf :~

~:DeAriE:~
Pre-Birthday Lunch at BLVD

8 months ago

Tips Kesihatan : Resdung oh Resdung

2 years ago

17 bulan...

6 years ago

~:MeMbErS:~