by Wiznie Marzuki on Wednesday, December 17, 2008, under movies
Lastweek, on wednesday i had accompany eina n dilah to watch AfdlinShauki's new movie at the Summit. it was really fun.. we all just laugh all the way watching it.. Again, Afdlin's movie succeed on making the audience laugh, enjoy n it's good. Eina n me, both of us love to watch his movie. there's something that good about him. When i watch his movie, i dun need to think of what will come next.. i just need to sit there,lay back and enjoy only. He will tell everything and solve any problem for us. hehehe~ i love watching it! so, gv it 3.5/5 stars.. wahh, got point ah? ahaks~
And, the day after we watch LnF, because it is holiday for Selangor only.. so, i'd planned to watch Twilight at Midvalley.. but, i dun hv the luck.. the tickets sold out. So, i just bought the ticket of Transporter3 for us.. Actually, i already watched the 2nd transporter.. if i'm not mistaken la.. hehe~ but, the hero is still the same and they change the girl.. because the girl is the "package" that they have to deliver! I enjoy watched the movie.. its full of action. eventhough its not the movie that i'd planned to watch, but i dun regret as it was very exciting and enjoyable.. i gv also 3.5/5 stars..
After watched the Transporter3, we went to University LRT station to fetch Ayit there.. and we had our dinner at my house, because eina wanna watch 'RonaRoniMakaroni' at Astro. while ayit, she just want to surf the internet and login into Ehoza and we also wanna discuss our plan for.. for what? jeng jeng jeng... cant tell u guys, still in the early stage of planning.. insyaAllah, we'll make it happen maybe next month. wahh.. i'm so excited, n hopefully it will works! hehe~
:
movies

0 comments for this entry:
~:WeLcOmE:~
Bayangkan makhluk kupu-kupu yang lemah mampu merungkai balutan kepompongnya
dan menjelma sebagai ciptaan yang sempurna dan indah, walaupun anugerah Maha
Pencipta sekadar tubuh kecil dan kudrat terbatas semata-mata.
Begitulah umpamanya insan yang berdikari, cekal mengemudi haluan nasib tanpa
meminta belas simpati, walau betapa besar cabaran yang diharungi.
Walaupun kadangkala timbul rasa ragu dan rendah diri, namun bagai kupu-kupu
kita mampu terbang lebih tinggi, jika kita yakin dengan kemampuan daya usaha sendiri.
Selamat datang ke blog saya... Tinggalkanlah sekurang-kurangnya ucapan salam buat saya. Terima Kasih...
~:can reach me via dis email
wittyghost84@yahoo.com n also for my YM:~

~:MuTiArA HaTi:~
~~~~~~~~~~~~~~~~~~~~
~~~~~~~~~~~~~~~~~~~~
Copy & paste code below to your webpage. Click Ctrl + A & Ctrl + C ( Copy )




alt="wiwie's blog" />

~:ChAtBoX:~
Nak kawin x? cuba klik sini
MasKahwin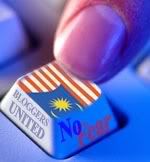 Archives

~:My BoOk's Shelf :~

~:DeAriE:~
Pre-Birthday Lunch at BLVD

6 months ago

Tips Kesihatan : Resdung oh Resdung

1 year ago

17 bulan...

6 years ago

~:MeMbErS:~