by Wiznie Marzuki on Tuesday, December 23, 2008, under friends
20dis08- saturday. promised to eina n ayit, that i'll bring along my car for the pre-KKE event..Eina n ayit arrive in KJ bout 8am.. had our breakfast near my house. then, went straight to Rawang.. opps, nope. we stop by Restoran Jejantas SgBuloh first, ayit wanna have some coffee, since we are so early.. because actually, they planned to meet after tolRawang bout 10am. so, bout 940 went there and met with all the boys. then, went straight to Baitul Fitrah. this is home for orphanage and single mother also. for today. we need to bring those kids to the shop.. for what?? Its shopping time... hehe~ i'll upload some pics later. its fun knowing them.. see them laugh, make them laugh.. see them smile, make them smile.. it feels good..if u ever make promise for people who needs help, dun ever break it. try to make it happen in any way. bcoz maybe it wont bring any diff to u, but to them it means a lot.so, give something to needy people. if u gv sumthing, trust me, u will get sumthin back in future without u even realize it.so, dont feel hesitate to do goods. GOD will reward u in any way He wants to. u just have to believe.
wie, eina with adik Nurul n Idham..
shopping...
after shopping.. they having KFC.
:
friends

0 comments for this entry:
~:WeLcOmE:~
Bayangkan makhluk kupu-kupu yang lemah mampu merungkai balutan kepompongnya
dan menjelma sebagai ciptaan yang sempurna dan indah, walaupun anugerah Maha
Pencipta sekadar tubuh kecil dan kudrat terbatas semata-mata.
Begitulah umpamanya insan yang berdikari, cekal mengemudi haluan nasib tanpa
meminta belas simpati, walau betapa besar cabaran yang diharungi.
Walaupun kadangkala timbul rasa ragu dan rendah diri, namun bagai kupu-kupu
kita mampu terbang lebih tinggi, jika kita yakin dengan kemampuan daya usaha sendiri.
Selamat datang ke blog saya... Tinggalkanlah sekurang-kurangnya ucapan salam buat saya. Terima Kasih...
~:can reach me via dis email
wittyghost84@yahoo.com n also for my YM:~

~:MuTiArA HaTi:~
~~~~~~~~~~~~~~~~~~~~
~~~~~~~~~~~~~~~~~~~~
Copy & paste code below to your webpage. Click Ctrl + A & Ctrl + C ( Copy )




alt="wiwie's blog" />

~:ChAtBoX:~
Nak kawin x? cuba klik sini
MasKahwin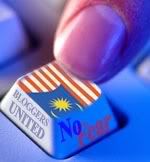 Archives

~:My BoOk's Shelf :~

~:DeAriE:~
Pre-Birthday Lunch at BLVD

7 months ago

Tips Kesihatan : Resdung oh Resdung

2 years ago

17 bulan...

6 years ago

~:MeMbErS:~