by Wiznie Marzuki on Thursday, December 04, 2008, under movies
23nov- In the afternoon, I went to bro Farid's wedding in Puchong.. he is kakLa's lilbro.. (kakLa is my cousin's wife).. around 6pm, we went to OneUtama, to watch movies… me n mysis, we watch Selamat Pagi Cinta. My bro's n mummy, they watched 007! Well, never watch 007 Solace too, so I can't tell how was the movie. I just can describe on SPC… well, this story is about 2 couples. One couple meet just a few times and by accidentally, but they both believe in that fate brings them together, so they get married in just a short time.. but that doesn't promised them to be happily ever after.. the guy dead, but the loves remain.. and the other couple, have to agree that even though they love each other, but because of the difference between them in terms of wealth.. the guy made his decision and sacrifice his love for the happiness of the girl.. The movie can make me cry and can make me smile also.. But then, the storyline is not so smooth… but, it's good for the first try of the director. Keep on making film, I'm sure one day.. your movie will become better than this. But, overall 3/5stars..
:
movies

0 comments for this entry:
~:WeLcOmE:~
Bayangkan makhluk kupu-kupu yang lemah mampu merungkai balutan kepompongnya
dan menjelma sebagai ciptaan yang sempurna dan indah, walaupun anugerah Maha
Pencipta sekadar tubuh kecil dan kudrat terbatas semata-mata.
Begitulah umpamanya insan yang berdikari, cekal mengemudi haluan nasib tanpa
meminta belas simpati, walau betapa besar cabaran yang diharungi.
Walaupun kadangkala timbul rasa ragu dan rendah diri, namun bagai kupu-kupu
kita mampu terbang lebih tinggi, jika kita yakin dengan kemampuan daya usaha sendiri.
Selamat datang ke blog saya... Tinggalkanlah sekurang-kurangnya ucapan salam buat saya. Terima Kasih...
~:can reach me via dis email
wittyghost84@yahoo.com n also for my YM:~

~:MuTiArA HaTi:~
~~~~~~~~~~~~~~~~~~~~
~~~~~~~~~~~~~~~~~~~~
Copy & paste code below to your webpage. Click Ctrl + A & Ctrl + C ( Copy )




alt="wiwie's blog" />

~:ChAtBoX:~
Nak kawin x? cuba klik sini
MasKahwin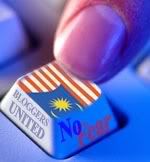 Archives

~:My BoOk's Shelf :~

~:DeAriE:~
Pre-Birthday Lunch at BLVD

6 months ago

Tips Kesihatan : Resdung oh Resdung

1 year ago

17 bulan...

6 years ago

~:MeMbErS:~