by Wiznie Marzuki on Thursday, December 04, 2008,
On 22Nov08, me and Hazura (ajut) decided to go to kakFy's wedding in Kuala Pilah. Ajut drive all the way to KP, and we leaved KJ around 6am, after subuh. We stop at Seremban R&R for our breakfast and continue with our journey. We arrive at kakFy's house at 905am. Her akadnikah is on 9am, but then along the way, I already sms the groom to wait until we arrive there.. hahahaa~ sukasuki je kn, mcm den yg nk kawin je.. so bz body.. lalalalaaaa~ me n ajut, we manage to watch the akadnikah.. I feel so happy for both of them, my beloved sis n bro. Congratulation! Just 1lafaz, she's yours bro..! cayalah! How many times do you practice hah? I bet thousands right? Hahahaha~ kiddin la.. guys must be good in saying this lafaz.. if not, then shame lah..hehe~ then, after the akadnikah finish.. the photography session for the bride n groom in their room… me also menyibuk.. biasalahkannn.. if wie xmenyibuk, then its not wiwie lah.. hahaha~ lol! Well, after that zu n shira arrived.. and while waiting for lunch time and for others to come.. we (wie, ajut, zu n shira) turned into models for the photography session.. the photographer itself, told us to make so many moves.. hehe~ we all just follow his instructions.. the purpose of having us into the picture is to make the bride looks good also..hahaha~ kiddin sis… u are already beautiful, with abe by your side..u dun need us actually. Hehe~ After 1230, people started on flooding the place… all of our friends from UKM, KBRians came.. but, I only met with Yan n others (Bangi housemates), sisGeezain KBR and sisSyida n hubby. I cant stay any longer because I already promised my friends for our BBQ session with Ehozarians on the night. So, we decided to leave the ceremony around 3pm and we arrived KJ around 630pm.. photos? will upload it later.. still waiting for it.hee~ sorry..
0 comments for this entry:
~:WeLcOmE:~
Bayangkan makhluk kupu-kupu yang lemah mampu merungkai balutan kepompongnya
dan menjelma sebagai ciptaan yang sempurna dan indah, walaupun anugerah Maha
Pencipta sekadar tubuh kecil dan kudrat terbatas semata-mata.
Begitulah umpamanya insan yang berdikari, cekal mengemudi haluan nasib tanpa
meminta belas simpati, walau betapa besar cabaran yang diharungi.
Walaupun kadangkala timbul rasa ragu dan rendah diri, namun bagai kupu-kupu
kita mampu terbang lebih tinggi, jika kita yakin dengan kemampuan daya usaha sendiri.
Selamat datang ke blog saya... Tinggalkanlah sekurang-kurangnya ucapan salam buat saya. Terima Kasih...
~:can reach me via dis email
wittyghost84@yahoo.com n also for my YM:~

~:MuTiArA HaTi:~
~~~~~~~~~~~~~~~~~~~~
~~~~~~~~~~~~~~~~~~~~
Copy & paste code below to your webpage. Click Ctrl + A & Ctrl + C ( Copy )




alt="wiwie's blog" />

~:ChAtBoX:~
Nak kawin x? cuba klik sini
MasKahwin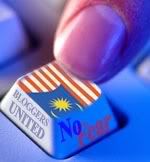 Archives

~:My BoOk's Shelf :~

~:DeAriE:~
Pre-Birthday Lunch at BLVD

7 months ago

Tips Kesihatan : Resdung oh Resdung

2 years ago

17 bulan...

6 years ago

~:MeMbErS:~