by Wiznie Marzuki on Tuesday, December 23, 2008, under friends
details for the event.. click Carwash


13dis08 - i woke up early, perform subuh prayer, then called eina.. juz to make sure that she's awake.hehe~ she came n fetch me around 8am. and we went straight to JlnKlangLama. actually, we dun really familiar with this area.. so, we keep on circling around until finally maybe about 40min later, we manage to found the place. i called Andy to tell him that we are already there. he said that he's on his way. so, we decide to take our breakfast first.. we went again circling around the place to find any mamak restaurant that we can dine in. so, around 930am we went back to KIA services.. we're going to have our "Splashing Charity Carwash". This event is organized by AMBP and Hospis.
It was a good program, we had so much fun while washing all cars. the total of cars that came in, maybe it is more than 25cars.. i dun really count it, just do some approximation.really lots of it..right guys? hehe~
Well first, there is not so many that came in, maybe because it's sunday and still early in the morning.. we all just like have nothing much to do, hanging around, went into the office, have some food, chatting with others..when there is one car came in, we are all like so excited and wondering if that car wanna have carwash or not. and luckily, most of them are the ticket buyer.. so, for sure lah..Also there is time when a group of NAZA citra came in, and we really have to work faster because there are bout 7 of it that we need to work on. and we all really enjoy while vacuuming it, because we get the chance to watch a few ladies from the group do some dancing with their own music. it was interesting, kinda catchy song with simple and nice steps and sometimes it makes me wanna join them also.. haha~ really enjoyed that time! well, after 11am there arelots of cars came in.. we all didnt get to have our lunch also.. haha~ nevermind lah, because u know what.. we all came here to do this activity with all our heart.. so, we really done it well.. congratulation to all of us. after 2pm, we had our meal.. there is also a guy from big apple, send variety flavors of doughnuts.. they sponsored! ohh yes forgot to mention here, we also got a beautiful simple t-shirt that has the program logo at the back. so cute! and other gifts too. thanx again! and also, thanx to PnYati as the GM from Hospis that had brief us on what is actually HOSPIS and we found out that there is annual activity from HOSPIS that we both going to participate in April next year.. what activity? TreasureHunt! yeahhh!! looking forward to make it happen.. i mean our participation. hehe~
so.. for me, this is a very good idea of making charity.. we had fun also, and i hope that our friends from AMBP and HOSPIS are satisfied with all of us. hehe~if there is anything that might not look good to you guys or maybe we hurt some of u.. we are so sorry. overall, what i can say is.. if there is any program later from AMBP, definitely i will join! hehe~ i'll bring along some of my friends too.. as i brought eina, and she also have fun joining this program. Great isnt it? hehe~
thats all from me.. bout the photos, i'll update later. ok, have fun!
:
friends

0 comments for this entry:
~:WeLcOmE:~
Bayangkan makhluk kupu-kupu yang lemah mampu merungkai balutan kepompongnya
dan menjelma sebagai ciptaan yang sempurna dan indah, walaupun anugerah Maha
Pencipta sekadar tubuh kecil dan kudrat terbatas semata-mata.
Begitulah umpamanya insan yang berdikari, cekal mengemudi haluan nasib tanpa
meminta belas simpati, walau betapa besar cabaran yang diharungi.
Walaupun kadangkala timbul rasa ragu dan rendah diri, namun bagai kupu-kupu
kita mampu terbang lebih tinggi, jika kita yakin dengan kemampuan daya usaha sendiri.
Selamat datang ke blog saya... Tinggalkanlah sekurang-kurangnya ucapan salam buat saya. Terima Kasih...
~:can reach me via dis email
wittyghost84@yahoo.com n also for my YM:~

~:MuTiArA HaTi:~
~~~~~~~~~~~~~~~~~~~~
~~~~~~~~~~~~~~~~~~~~
Copy & paste code below to your webpage. Click Ctrl + A & Ctrl + C ( Copy )




alt="wiwie's blog" />

~:ChAtBoX:~
Nak kawin x? cuba klik sini
MasKahwin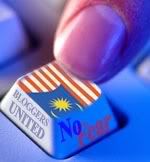 Archives

~:My BoOk's Shelf :~

~:DeAriE:~
Pre-Birthday Lunch at BLVD

6 months ago

Tips Kesihatan : Resdung oh Resdung

1 year ago

17 bulan...

6 years ago

~:MeMbErS:~