by Wiznie Marzuki on Monday, March 09, 2009, under family
7mar09- we decide to hangout.. me, aya, ninie (klong) n syida (ngah).. Aya drive ke Pavilion, klong dah belikan tiket tonton Geng- Upin &Ipin. thanx. kitorg smpi lewat, kesian korg dh lapar kan kan.. dah janji nk lunch ngan diorg.. kitorg smpi lewat, sbb td biler turun dr umah tuh rupenyer keta tuh kotor la plaks.. so, g la basuh keta dulu.. makan yongtaufu jap sambil menunggu.hehe~ lps tuh, kena lak xbape arif ngan jln nk g BB neh. so, kena call abeyuh.. pastu, duk pusing2 n bijok dlm KL tuh, akhirnya bjaya lah parking dlm Pavilion tuh.. mak aihhh, mahal giler bayar parking.. huh!! rm15 tuh.. lg mahal dr klcc lakss.. huhu~ sabo je la.. kitorg jumpe kt dlm pastu, g lunch sama2 area food court bawah tuh. xingat laks kedai nama ape. hahaha~ ape2pun lps tuh g tgk upin ipin kul3-5ptg. pastu, tujuan arini ialah nk cari HP baru utk saya.. hehe~ xsurvey mana2pun dulu.. kitorg just nk g SgWang or BB.. n just bought it!


lps dah beli tuh.. kitorg anta our kezen kt BdrTunRazak. have our dinner dulu kt sana.. diorg suggest charkueyteow yg best.. hehe~ pastu, lepak jap kt umah sewa diorg.. smpi kul12 br btolak balik ke KJ. yg sengal nye plak.. turun bawah, tayar keta kena clamp. hampessss tul. tappela, nk wt cane kn.. bayar jelah denda tuh.. huhuhu~ sabo je la.. len x tak wat lg la.. janji!ape2pun, yg penting kitorg enjoy.. da lama xhangout sama2 cani.. bukan susah sgt pn, tp mcm2 la prob n xfree nye bile plan.. mujur ler kalini bley kan kan.. itupun, pd awalnya nk kena cancel sbb ingtkn wie ade kenduri sabtu, upenye ahad. ahakss~ salah faham daaa.. ampun.. anyway, enjoy the pics, okiesss..

lunch in Pavilion.. our choice is western food.. hehe~
two of them, syida n ninie.. chakss!
lasagna for me plz.. thank you.. heee~


one fish fillet for ninie, plz.. thank you.. ahakss~
(sosej is not in the menu, ok ladies n gentleman..heee)


2 chicken blackpepper for aya n syida..
hehe~ neh baru ade sosej.. ;)
it's us.. wer's aya? oic, the cameralady upenyer..
hikhik.. tq dik.



on our way.. anta long n ngah balik.. hehe~

sedapnyerr makan yerr.. hehe~ len x dtg, kte mkn cni lg eh.
sibukk jerrr minah neh la.. teka sape? hah! betull..

sape lg, kalu bukan aya tuh.. nyibuk jerr.. hahaha~

:
family

0 comments for this entry:
~:WeLcOmE:~
Bayangkan makhluk kupu-kupu yang lemah mampu merungkai balutan kepompongnya
dan menjelma sebagai ciptaan yang sempurna dan indah, walaupun anugerah Maha
Pencipta sekadar tubuh kecil dan kudrat terbatas semata-mata.
Begitulah umpamanya insan yang berdikari, cekal mengemudi haluan nasib tanpa
meminta belas simpati, walau betapa besar cabaran yang diharungi.
Walaupun kadangkala timbul rasa ragu dan rendah diri, namun bagai kupu-kupu
kita mampu terbang lebih tinggi, jika kita yakin dengan kemampuan daya usaha sendiri.
Selamat datang ke blog saya... Tinggalkanlah sekurang-kurangnya ucapan salam buat saya. Terima Kasih...
~:can reach me via dis email
wittyghost84@yahoo.com n also for my YM:~

~:MuTiArA HaTi:~
~~~~~~~~~~~~~~~~~~~~
~~~~~~~~~~~~~~~~~~~~
Copy & paste code below to your webpage. Click Ctrl + A & Ctrl + C ( Copy )




alt="wiwie's blog" />

~:ChAtBoX:~
Nak kawin x? cuba klik sini
MasKahwin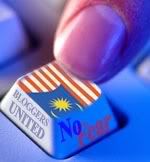 Archives

~:My BoOk's Shelf :~

~:DeAriE:~
Pre-Birthday Lunch at BLVD

6 months ago

Tips Kesihatan : Resdung oh Resdung

1 year ago

17 bulan...

6 years ago

~:MeMbErS:~