by Wiznie Marzuki on Monday, March 09, 2009, under me myself n i
Dah lama wie nk beli yg baru tau.. huhu~ rasanya dah hampir 2thn lebih duk pakai yg lama neh.. sampai la khamis lepas sblm tgk benjamin button neh.. wie buat keputusan yg nekad dan kebetulan ada lah duit cket. dan dah minta kebenaran kt mami nk beli baru dan bincang ngan adik. diorg ok jek. so, i decide to bought a new pairs of IPanema for me. hehe~ happy nyerrrr dpt selipar baru.. lalalalaaaa~
the old one.. hehe~ actually, i still can wear it.

n the new one.. hehe~ i deserve it, right guys.. lalalaaaa~

0 comments for this entry:
~:WeLcOmE:~
Bayangkan makhluk kupu-kupu yang lemah mampu merungkai balutan kepompongnya
dan menjelma sebagai ciptaan yang sempurna dan indah, walaupun anugerah Maha
Pencipta sekadar tubuh kecil dan kudrat terbatas semata-mata.
Begitulah umpamanya insan yang berdikari, cekal mengemudi haluan nasib tanpa
meminta belas simpati, walau betapa besar cabaran yang diharungi.
Walaupun kadangkala timbul rasa ragu dan rendah diri, namun bagai kupu-kupu
kita mampu terbang lebih tinggi, jika kita yakin dengan kemampuan daya usaha sendiri.
Selamat datang ke blog saya... Tinggalkanlah sekurang-kurangnya ucapan salam buat saya. Terima Kasih...
~:can reach me via dis email
wittyghost84@yahoo.com n also for my YM:~

~:MuTiArA HaTi:~
~~~~~~~~~~~~~~~~~~~~
~~~~~~~~~~~~~~~~~~~~
Copy & paste code below to your webpage. Click Ctrl + A & Ctrl + C ( Copy )




alt="wiwie's blog" />

~:ChAtBoX:~
Nak kawin x? cuba klik sini
MasKahwin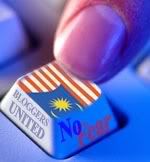 Archives

~:My BoOk's Shelf :~

~:DeAriE:~
Pre-Birthday Lunch at BLVD

7 months ago

Tips Kesihatan : Resdung oh Resdung

2 years ago

17 bulan...

6 years ago

~:MeMbErS:~