by Wiznie Marzuki on Tuesday, March 24, 2009, under tag
Salam uols..
adeihlaa.. ingat nk melawat mcm bese jek blog kwn2 neh.. alih2 kena tag laks.. i've been tag by Syila UKM.. hahahaa.. sabo jela cik syila neh.. ok2.. bloggers rules right? wie buat.. hehe~ Here we go...!!!
RULES:
1. Put your iTunes, Winamp, Windows Media Player, etc on shuffle.
2. For each question, press the next button to get your answer.
3. YOU MUST WRITE THAT SONG NAME DOWN NO MATTER HOW SILLY IT SOUNDS.
4. Tag 25 friends.
5. Everyone tagged has to do the same thing.
6. DO NOT CHEAT AND HAVE FUN!

1. If someone says "Are you ok" You say?

=>What about now - Chris daughtry

~: see it for urself la.. hehe~


2. How would you describe yourself

=> Akan tiba ( versi akustik) - Amelia AF3

~: erm.. hey hatiku selalu mendambakan cinta namun xkunjung tiba.. lalalala :p


3. What do you like in a guy/girl?

=>Dugaannya - Hujan

~: uikss.. aku mmg suka utk diduga ke? hahahaha~ mcm2la..
4. How do you feel today?

=>Fikirlah - Aizat

~: bak kata nabil.. lu pikir r sendiri..


5. What is your life's purpose?

=>Mantera Beradu -

~: uikss?? my life's purpose is to sleep ke? ahakss~ dah, beradu? :p


6. What's your motto?

=>Dead and gone - T.I feat Justin Timberlake

~: hahaha.. gone maybe, but dead? definitely no..

7. What do your friends think of you?

=>Sepi - Yuni Shara

~: erk?? benarkah ini?? ermm.. no komen.. jujurnye ye kot.. hahahaha. abaikan... :p


8. What do your parents think of you?

=> Take it slow - Estrella

~: diorg asyik pk wie slow jek ke? hahaha~ sabo je la..


9. What do you think about every often?

=> Backpacking around world - Yuna

~: this is so true.. how i wish i could do this one day.. hee


10. What is 2+2?

=> gives you hell - all american rejects

~: hahahaha~ ape neh? abaikann.. bile masa lakss 2+2 =hell?? adeihh


11. What do you think of your best friend?

=> After midnight - Yuna

~: hehe~ best kan.. if every moment i could spent it with you, my best fren..
appreciate the time we're together


12. What is your life story?

=>Fall for you - Secondhand

~: yeah.. i've fall for you.. and that makes me sick n hurt!! ouchhh! hate you!


13. What do you want to be when you grow up?

=>Suppermassive Blackhole - Muse

~: apa yg ko merepek daaa... hahahaha.

14. What do you think when you see the person you like?

=> apa yang penting KERJASAMA - Wonderpets

~: betul3x.. xde kerjasama, camne nk hidup.. heee~


15. What will you dance to at your wedding?

=> Tak termiliki - Rossa

~: ermm.. sedih lakss.. xtermiliki insan yang dimahukan utk jd teman hidup ke? huhuhu~


16. What will they play at your funeral?

=> Aurora - Estranged

~: aurora mana plak neh? hahahaa~


17. What is your hobby or

=> All out of love - Air Supply

~: erm.. semenye kecuali cinta? yer ke? gasaklaa...hehe~


18. What is your biggest fear?

=> Father of mine - Everclear

~: my papa? ahaksss.. bolehla... kang dia xnk bg elaun, mati den.. hahahaha~


19. What is your biggest secret?

=> Cinta yang sempurna - 6xith sense feat noe

~: yeah rightt.. sejak bile ntah aku bcinta? someday, i will.. hehehe :p

20. What do you want right now?

=> Always - Bon Jovi

~: always what? dreaming to be with you?? hahaha.. wake up!


21. What do you think of your friends?

=> Lagu kita - Aizat

~: yezzaaa.. jom kite mimpi indah dengan lagu2 kita yang happy2.. xmo sedey2.. jom!! jom!!


22. What will you post this as?

=> Kau ada dia - The lima

~: alamak sedihnyaa..yelah, hatimu ada yang punya..
aku begini tetap sendiri.. ermm.. nvm.. just be happy right.. life is not just bout love.. :)



adeihhh~ rasa mcm ntah ape2 ntah yg wie duk jwb2 neh kan.. merepek2 je.. haha. lantaklahh..saje suke2.. lalalalaaa~ Jadi, kawan2ku.. sekarang tibalah masanya wie nak TAG korang ye.. mari kita lihat siapa yang kena... hehehehe~ ;) erm, actually in the rules said tag 25 ppl, but i only tag for 18ppl.. enjoy!

1. Eina
2. Ayit
3. kakFy / Abewan
4. kakNurul
5. Fana UIA
6. Wanie UIA
7. Lynda Ehoza
8. Barbooshka Ehoza
9. Oweizmez Ehoza
10. CikMal Ehoza
11. Zetameir Ehoza
12. Socrates Ehoza
13. Amira Ainul Cport
14. KBR CguLiz
15. KBR CS
16. Atun UIA
17. Zara UIA
18. Deqsu
:
tag

4 comments for this entry:
~:WeLcOmE:~
Bayangkan makhluk kupu-kupu yang lemah mampu merungkai balutan kepompongnya
dan menjelma sebagai ciptaan yang sempurna dan indah, walaupun anugerah Maha
Pencipta sekadar tubuh kecil dan kudrat terbatas semata-mata.
Begitulah umpamanya insan yang berdikari, cekal mengemudi haluan nasib tanpa
meminta belas simpati, walau betapa besar cabaran yang diharungi.
Walaupun kadangkala timbul rasa ragu dan rendah diri, namun bagai kupu-kupu
kita mampu terbang lebih tinggi, jika kita yakin dengan kemampuan daya usaha sendiri.
Selamat datang ke blog saya... Tinggalkanlah sekurang-kurangnya ucapan salam buat saya. Terima Kasih...
~:can reach me via dis email
wittyghost84@yahoo.com n also for my YM:~

~:MuTiArA HaTi:~
~~~~~~~~~~~~~~~~~~~~
~~~~~~~~~~~~~~~~~~~~
Copy & paste code below to your webpage. Click Ctrl + A & Ctrl + C ( Copy )




alt="wiwie's blog" />

~:ChAtBoX:~
Nak kawin x? cuba klik sini
MasKahwin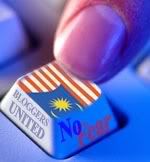 Archives

~:My BoOk's Shelf :~

~:DeAriE:~
Pre-Birthday Lunch at BLVD

6 months ago

Tips Kesihatan : Resdung oh Resdung

1 year ago

17 bulan...

6 years ago

~:MeMbErS:~