by Wiznie Marzuki on Sunday, March 15, 2009, under friends, me myself n i
Aduhai.. After i had my dinner with my family last night. I went back home and in about 1130pm, eina called me and asked me whether i would like to join her tonight. As usual, we will go n had or BOD session in NZ wangsa maju with Ayit. And actually, tonight also we suppose to have badminton game in KLRC WangsaMaju. But, eina is not in a good condition so i called abah Kitaro to cancel our present to the game. Well, while we are on our way to NZ after fetch ayit at her home. Eina called abah and guess what? He and the rest of Ehozarians who just had the game are at the same restaurant where we are heading. So, we met there. Erm, there is Kitaro and her daughter, cute Kimmy, 4dy, sisZeta n Nyena. They were discussing on the route that they are going to use for Ehoza Goes Nature (EGN). EGN will be held in Taman Negara on 21Mac until 23Mac09. Its a really good programme for us, but sadly that we're not going to join the programme due to some matter arise. Well, we reach NZ about 1230am and they left in about 2am. And me, ayit n eina still continue on our BOD session til 5am.hehe~ its so late right...aduh!!
Oh, i forgot. I'm going to tell u on why that i wrote such a title for my entry this time. Firstly, let me just laugh at myself.. before u guys have it for me. HaHaHaHaHa!!!!! (<-- memang sesi gelak guling habis laaaaahhh!!! wakakakakakakaaaaa!!)
I really dunno what happened to me.. but i feel so embarrased.. ashamed of myself.. why???
when i realized that i wear this!! look at the picture urself and u'll know what i'm talking about ok.. and please please please.. just laugh if u want too.. because me myself also cant stop laughing to myself until today.. specifically, at this moment i wrote this entry. ahaksss~ heeee~ :p Eina n ayit also cant stop laughing at me.. adeihhh~ korg neh mmg xbaik thauuu... huhuhu~ sian wie.. tatau la nape arini sengal camni.. hikhik.. sabo je la.. kalu korg letak jugak dlm thread SSF Ehoza esok.. korg mmg laaa xsayang wie.... nangis kangggg.. iskk iskk iskk...waaaaaaaa~ first time thauu pakai selipar camni.. smpi sejauh KJ-WangsaMaju.. maluuuunyerrrrrrr!!!
3 comments for this entry:
~:WeLcOmE:~
Bayangkan makhluk kupu-kupu yang lemah mampu merungkai balutan kepompongnya
dan menjelma sebagai ciptaan yang sempurna dan indah, walaupun anugerah Maha
Pencipta sekadar tubuh kecil dan kudrat terbatas semata-mata.
Begitulah umpamanya insan yang berdikari, cekal mengemudi haluan nasib tanpa
meminta belas simpati, walau betapa besar cabaran yang diharungi.
Walaupun kadangkala timbul rasa ragu dan rendah diri, namun bagai kupu-kupu
kita mampu terbang lebih tinggi, jika kita yakin dengan kemampuan daya usaha sendiri.
Selamat datang ke blog saya... Tinggalkanlah sekurang-kurangnya ucapan salam buat saya. Terima Kasih...
~:can reach me via dis email
wittyghost84@yahoo.com n also for my YM:~

~:MuTiArA HaTi:~
~~~~~~~~~~~~~~~~~~~~
~~~~~~~~~~~~~~~~~~~~
Copy & paste code below to your webpage. Click Ctrl + A & Ctrl + C ( Copy )




alt="wiwie's blog" />

~:ChAtBoX:~
Nak kawin x? cuba klik sini
MasKahwin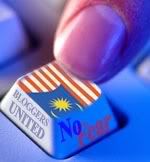 Archives

~:My BoOk's Shelf :~

~:DeAriE:~
Pre-Birthday Lunch at BLVD

6 months ago

Tips Kesihatan : Resdung oh Resdung

1 year ago

17 bulan...

6 years ago

~:MeMbErS:~