by Wiznie Marzuki on Wednesday, March 18, 2009, under family
At 11am, mummy asked me to accompany kakLa to Subang Jaya Medical Centre for her checkup.. after she had her operation for endometriosis last month. so, we had our lunch together at the hospital. then, we have to wait for the appointment until 230pm. in the mean time, after lunch we went to Atria Damansara Jaya to fetch mummy there, she went to her facial treatment at Dermalogica there. So, after 3pm we made it. kakLa went into the room, met Dr Delilah. then, around 4pm we went back home just for a while. and at 430pm, we had our meal at Laksa Shack in KelanaJaya Mall... we were there, because kakLa wants to buy her make up n other things..
compare to curry laksa that i've tried once..heee~ nvm..
then, we had dinner at Subway Kelana Jaya... lalalalaa~ actually, we planned to hv dinner at Aladdin, but i really want to eat sandwiches.. so, just persuade them la.. hahaha~
even i can do it at home by myself.. hahaha~

:
family

0 comments for this entry:
~:WeLcOmE:~
Bayangkan makhluk kupu-kupu yang lemah mampu merungkai balutan kepompongnya
dan menjelma sebagai ciptaan yang sempurna dan indah, walaupun anugerah Maha
Pencipta sekadar tubuh kecil dan kudrat terbatas semata-mata.
Begitulah umpamanya insan yang berdikari, cekal mengemudi haluan nasib tanpa
meminta belas simpati, walau betapa besar cabaran yang diharungi.
Walaupun kadangkala timbul rasa ragu dan rendah diri, namun bagai kupu-kupu
kita mampu terbang lebih tinggi, jika kita yakin dengan kemampuan daya usaha sendiri.
Selamat datang ke blog saya... Tinggalkanlah sekurang-kurangnya ucapan salam buat saya. Terima Kasih...
~:can reach me via dis email
wittyghost84@yahoo.com n also for my YM:~

~:MuTiArA HaTi:~
~~~~~~~~~~~~~~~~~~~~
~~~~~~~~~~~~~~~~~~~~
Copy & paste code below to your webpage. Click Ctrl + A & Ctrl + C ( Copy )




alt="wiwie's blog" />

~:ChAtBoX:~
Nak kawin x? cuba klik sini
MasKahwin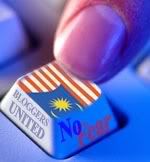 Archives

~:My BoOk's Shelf :~

~:DeAriE:~
Pre-Birthday Lunch at BLVD

7 months ago

Tips Kesihatan : Resdung oh Resdung

2 years ago

17 bulan...

6 years ago

~:MeMbErS:~