by Wiznie Marzuki on Thursday, April 02, 2009, under foods
last night, papa have a short meeting with his friends in BangsarVillage. so, we.. i mean.. Abeyuh, kakLa n me.. decide to follow him and have our dinner there. so, while we waiting for him to finish.. we just hangin around and think of where to lepak2 and have our dinner.. so, its been a while until my bro tuh hilang sabar.. so, we just decided to eat sandwiches at Subway. after that, kitorg amik papa.. then, td kakLa dah mmg craving sgt nk mkn eskrim.. so, we went again pusing2 the Bangsar Village.. pastu, kami berdua g beli eskrim jap kt dlm tuh.. sementara diorg berdua tunggu dlm keta.. dan kami kembali dgn ini...



mmg sgt best melayan mkn eskrim dlm keta baru kan kan kan.. ekekekke~ mahal ler eskrim neh.. rm12 utk 2flavor.. 4cup neh rm48.. mantappp.. makan eskrim hampir rm50 dihabiskan.. berbaloi atau x? utk kepuasan yer lah.. sedapppp sgt babe! value for ur money x? its ur own decision ok.. enjoy!!


desc for the above ice-cream :~

above from the left are 2scoops of boysenberry dream and choc fudge brownie. then at the right are vanilla classic and spotty dog.
below from the left are, strawberry surprise and walnut butterscotch. then at the right which is mine.. there are chocolate ecstasy and one scoop of cookies and cream.

now, this whole cup is mine.. 1scoop each for diff flavor.. wallahhh~ wie mmg giler cket if it comes to chocolate.. i cant resist anything in choc.. perghh.. mcm termimpi2 laks mkn eskrim yg sedap neh.. ekekekkee.. 1st time wie mkn eskrim neh.. mmg xnyesal.. sedapnyerr... lalalallaa~

:
foods

4 comments for this entry:
~:WeLcOmE:~
Bayangkan makhluk kupu-kupu yang lemah mampu merungkai balutan kepompongnya
dan menjelma sebagai ciptaan yang sempurna dan indah, walaupun anugerah Maha
Pencipta sekadar tubuh kecil dan kudrat terbatas semata-mata.
Begitulah umpamanya insan yang berdikari, cekal mengemudi haluan nasib tanpa
meminta belas simpati, walau betapa besar cabaran yang diharungi.
Walaupun kadangkala timbul rasa ragu dan rendah diri, namun bagai kupu-kupu
kita mampu terbang lebih tinggi, jika kita yakin dengan kemampuan daya usaha sendiri.
Selamat datang ke blog saya... Tinggalkanlah sekurang-kurangnya ucapan salam buat saya. Terima Kasih...
~:can reach me via dis email
wittyghost84@yahoo.com n also for my YM:~

~:MuTiArA HaTi:~
~~~~~~~~~~~~~~~~~~~~
~~~~~~~~~~~~~~~~~~~~
Copy & paste code below to your webpage. Click Ctrl + A & Ctrl + C ( Copy )




alt="wiwie's blog" />

~:ChAtBoX:~
Nak kawin x? cuba klik sini
MasKahwin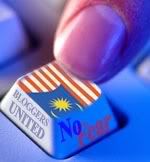 Archives

~:My BoOk's Shelf :~

~:DeAriE:~
Pre-Birthday Lunch at BLVD

7 months ago

Tips Kesihatan : Resdung oh Resdung

2 years ago

17 bulan...

6 years ago

~:MeMbErS:~