by Wiznie Marzuki on Wednesday, April 08, 2009, under tag
wie saje je duk jln2 kt blog member2 neh.. tatau laks.. ttiba nk tsedak dgn tag drp kwn ku yg sorg neh.. adeihh lah.. tappe syila.. wie buat jek.. bosan neh.. hahahhaa~ ok, jom kita mulakan..
1. 3 NAMES IN YOUR INBOX CELLPHONE?
1) rashid (ini pun ttiba jek.. kebetulan.. ekekke :p)
2) eina (ini mmg slalu.. ayit pn ada lg msg nye.. :p)
3) smip tengku (setelah lebih 5thn xcontact.. confuse aku..haihh)
2. YOUR MAIN RINGTONE?
crush ~ david archuletta
3. WHAT U DID AT 12 LAST NIGHT?
sleeping... sbb mlm sblmnye xdpt tido atas katil.. tido dlm keta. hahaha~
4 . WHO WAS THE LAST PERSON U WENT OUT WITH? WHERE?
with my sista.. g makan kt kedai.. hikss
5. THE COLOR OF THE T'SHIRT YOU'RE WEARING? NOW?
i'm in pink..
6. THE LAST THING U DID?
baru lepas jemur baju.. lalallaa~
7. 3 OF YOUR EVERYDAY FAVORITE ITEMS?
1) buka blog.. update blog.. baca blog kwn2 yang sempat..
2) buka Ehoza.com saje je..baca ape patut.
3) buka facebook.. bosan la.. tatau nk wtpe.. hahaha

8. THE COLOR OF YOUR BEDROOM?
light purple..

9. HOW MUCH MONEY IN YOUR WALLET NOW?
50 hengget.. itu je yg ade pun.. hahaha
10 . HOW'S LIFE?
kenape aku xrasa happy.. sbb bosan kot.. mujur dia ada.. haihhh..
11. YOUR FAVORITE SONG?
ape2 je.. sbb aku neh jiwang.. so layan je lagu sentimental.. lalalala~
12. WHAT WILL U DO NEXT WEEKEND?
mmg ada plan nk wat utara tour dgn eina n ayit..
tp, bley pegi ke x eh.. lusa dah nak pegi neh.. aishhh~
13. WHEN WAS THE LAST TIME U SAW UR MOM?
kelmarin la.. sbb br balik drp kg neh.. hehe..
14. WHERE IS SHE NOW?
kt kampung.. huhuhu~ rindu lahhh..
15. WHEN WAS THE LAST TIME YOU TALKED TO YOUR PARENTS?
ngan papa.. pg td la..dia nk ke ofis..
ngan mami.. pg td la.. dia call tny wtpe.. ngeh ngeh ngeh..
16. WHO IS THE LAST PERSON THAT TEXTED U?
rashid.. (ermm...)
17.WHERE DID U HAVE UR DINNER LASTNIGHT?
restoran utara.. dgn adikku itu n kwn2 dia..
18. THE LAST SURPRISE YOU GOT?
surprise? ape ye.. ntahla.. tadet kot.. ishh sedeynye..
1 9. LAST THING U BORROWED FROM UR FRIENDS?
pinjam duit rm20 ngan kakLa.. ekekke.. dah bayar belum.. smlm nk byr, lupa laks.. cesss~
21. WHO IS UR BF/GF OR HUSBAND/WIFE?
dun hv any... so, anyone? ekekeke... tayah ngader2.. :p
22. WHAT DO YOU FEEL NOW?
i dunno.. buhsan yang amat kot.. sbb dia tadet neh..
br lps subuh, mesti dia study tuh.. haihh
23. WANNA SHARE WITH WHO?
dia kot.. hiks.. ngader la aku.. :p
24. WHO KNOWS UR SECRET?
tadet sape tau.. hanya aku dan DIA..
25 . THEY KEEP UR SECRET?
DIA adalah yang terbaik...
27. ARE YOU ANGRY WITH SOMEONE?
currently? nope..
28. WHAT DO YOU ORDER AT MCD?
ishhh da lama stop mkn mcD.. ekekekkee~ jom kita order mende lain eh..

29. THE LAST TIME YOU FELT SO SAD?
last 2weeks.. 12am at night.. i missed her so much.. only ALLAH knows.. huhuhu~
30. WHAT IS UR WISH FOR TOMORROW?
hopefully, i wont have this boring feeling again.. haihhh..bosannlahhh.
:
tag

0 comments for this entry:
~:WeLcOmE:~
Bayangkan makhluk kupu-kupu yang lemah mampu merungkai balutan kepompongnya
dan menjelma sebagai ciptaan yang sempurna dan indah, walaupun anugerah Maha
Pencipta sekadar tubuh kecil dan kudrat terbatas semata-mata.
Begitulah umpamanya insan yang berdikari, cekal mengemudi haluan nasib tanpa
meminta belas simpati, walau betapa besar cabaran yang diharungi.
Walaupun kadangkala timbul rasa ragu dan rendah diri, namun bagai kupu-kupu
kita mampu terbang lebih tinggi, jika kita yakin dengan kemampuan daya usaha sendiri.
Selamat datang ke blog saya... Tinggalkanlah sekurang-kurangnya ucapan salam buat saya. Terima Kasih...
~:can reach me via dis email
wittyghost84@yahoo.com n also for my YM:~

~:MuTiArA HaTi:~
~~~~~~~~~~~~~~~~~~~~
~~~~~~~~~~~~~~~~~~~~
Copy & paste code below to your webpage. Click Ctrl + A & Ctrl + C ( Copy )




alt="wiwie's blog" />

~:ChAtBoX:~
Nak kawin x? cuba klik sini
MasKahwin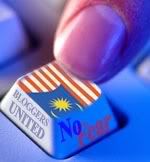 Archives

~:My BoOk's Shelf :~

~:DeAriE:~
Pre-Birthday Lunch at BLVD

7 months ago

Tips Kesihatan : Resdung oh Resdung

2 years ago

17 bulan...

6 years ago

~:MeMbErS:~