by Wiznie Marzuki on Thursday, May 14, 2009, under tag
award rules :
1. Insert this badge or the pic above to inform u have been awarded.
2. Make sure u take the pic n said it is from.
3. You should tell 10 facts or hobbies about yourself.
4. You should choose 5 other bloggers (easier the ones who follow you) and tell their names in your blog
5. Dont forget to go to their blog and tell them they have been tagged !!!
Salam to ols.. i've been tagged by Socrates.. (oh, mentang2 dah reti.. nak tag balik yer.. xpe2..hahaha..)

ok, 1st done..
2nd, from whom this picture is taken? well, i've been tagged by socrates.. so, it was from him lah, right..
3rd.. 10 facts or hobbies.. about myself.. erm.. ok..
1) read novels..
2) listen to sentimental music..
3) watch any fantasy movies or magical movies... like HarryPotter, LOTR, etc..
4) i'm the eldest in my family... (because everyone keep on saying that i'm the youngest.. haih!!)
5) never over than 50kg for my weight in my entire life..
6) hate + tired if i fall in love with someone.. (really true, and only i know why)
7) but, i'm waiting for someone back for good right now..hehehe..
8) right now is 630am, and i still didnt go to sleep..
9) i missed my oldfrens so much..
10) also, truly n deeply missed mybabysis so very much... no one could ever replaced her in our life..
4th, tag 5bloggers? well, kakFify for sure.. and four more? well, i wanna tag Ehozarians that read my blog and feel free to do it.. or perhaps my schoolmate and my UKM-mate also.. u know who u are, ok girls n guys.. thanx!
well, for the 5th rules... i'll do it.. hehe.. ok, Done! lalalallaaa~
:
tag

0 comments for this entry:
~:WeLcOmE:~
Bayangkan makhluk kupu-kupu yang lemah mampu merungkai balutan kepompongnya
dan menjelma sebagai ciptaan yang sempurna dan indah, walaupun anugerah Maha
Pencipta sekadar tubuh kecil dan kudrat terbatas semata-mata.
Begitulah umpamanya insan yang berdikari, cekal mengemudi haluan nasib tanpa
meminta belas simpati, walau betapa besar cabaran yang diharungi.
Walaupun kadangkala timbul rasa ragu dan rendah diri, namun bagai kupu-kupu
kita mampu terbang lebih tinggi, jika kita yakin dengan kemampuan daya usaha sendiri.
Selamat datang ke blog saya... Tinggalkanlah sekurang-kurangnya ucapan salam buat saya. Terima Kasih...
~:can reach me via dis email
wittyghost84@yahoo.com n also for my YM:~

~:MuTiArA HaTi:~
~~~~~~~~~~~~~~~~~~~~
~~~~~~~~~~~~~~~~~~~~
Copy & paste code below to your webpage. Click Ctrl + A & Ctrl + C ( Copy )




alt="wiwie's blog" />

~:ChAtBoX:~
Nak kawin x? cuba klik sini
MasKahwin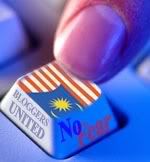 Archives

~:My BoOk's Shelf :~

~:DeAriE:~
Pre-Birthday Lunch at BLVD

8 months ago

Tips Kesihatan : Resdung oh Resdung

2 years ago

17 bulan...

6 years ago

~:MeMbErS:~