by Wiznie Marzuki on Monday, June 29, 2009, under movies
Tayangan amal ini ditaja oleh
Amnesty International Malaysia
bersempena ulangtahunnya yang ke-10.

venue: One Utama (old wing)
date: 26 Jun 09
time: 830 mlm
with: Aya, Fana, Atun, Anthony dan 3 org lg teman sepejabatnya. 2seats more, tadet org nak.
tiket: 10 tiket percuma yg diberikan kepada kami oleh cikAzwa. Terima kasih.

Sedikit mengenai
Amnesty International Malaysia
ini..






Amnesty International is a worldwide movement of people who campaign for human rights. We believe that mass public pressure, expressed through effective forms of action, is critical in stopping human rights violations. Human Rights abuses anywhere are the concerns of people everywhere. Inspired by hope for a better world, AI works to improve people's lives through campaign and international solidarity.
Walaupun kami tiba sedikit lewat, tetapi disebabkan ada beberapa orang di antara kami yang telah pun menonton filem ini, maka kami dapat memahami filem ini dengan lebih baik. Filem ini berkisar tentang masyarakat India, cara kehidupan sebenar sebahagian daripada mereka yang tak sebaik kehidupan kita di Mesia ini. Maka, bersyukurlah ye dengan apa yang kita ada. hehe~ Filem ini seronok juga untuk ditonton, di samping beberapa pengajaran yang terdapat di dalam nya yang boleh membuatkan kita bersyukur, terselit juga lawak yang santai untuk membuatkan kita terhibur kala menontonnya. Ini adalah kali pertama saya menontonnya, walaupun telah digembar-gemburkan tentang nya beberapa kali oleh kawan-kawan saya yang lain. Nah! Kini giliran saya pula. hehe~ 3/5 bintang untuk filem ini.
:
movies

2 comments for this entry:
~:WeLcOmE:~
Bayangkan makhluk kupu-kupu yang lemah mampu merungkai balutan kepompongnya
dan menjelma sebagai ciptaan yang sempurna dan indah, walaupun anugerah Maha
Pencipta sekadar tubuh kecil dan kudrat terbatas semata-mata.
Begitulah umpamanya insan yang berdikari, cekal mengemudi haluan nasib tanpa
meminta belas simpati, walau betapa besar cabaran yang diharungi.
Walaupun kadangkala timbul rasa ragu dan rendah diri, namun bagai kupu-kupu
kita mampu terbang lebih tinggi, jika kita yakin dengan kemampuan daya usaha sendiri.
Selamat datang ke blog saya... Tinggalkanlah sekurang-kurangnya ucapan salam buat saya. Terima Kasih...
~:can reach me via dis email
wittyghost84@yahoo.com n also for my YM:~

~:MuTiArA HaTi:~
~~~~~~~~~~~~~~~~~~~~
~~~~~~~~~~~~~~~~~~~~
Copy & paste code below to your webpage. Click Ctrl + A & Ctrl + C ( Copy )




alt="wiwie's blog" />

~:ChAtBoX:~
Nak kawin x? cuba klik sini
MasKahwin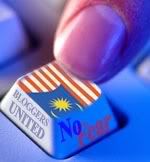 Archives

~:My BoOk's Shelf :~

~:DeAriE:~
Pre-Birthday Lunch at BLVD

8 months ago

Tips Kesihatan : Resdung oh Resdung

2 years ago

17 bulan...

6 years ago

~:MeMbErS:~