by Wiznie Marzuki on Friday, August 21, 2009, under Islam, special day
Buat para Muslimin dan Muslimat.. Selamat menyambut Ramadhan al-Mubarak. Tunaikan Rukun Islam yang ke3 dengan penuh kesabaran, keimanan dan ketaqwaan kepadaNYA. Hindarilah sesuatu yang boleh mengurangkan pahala puasa apatah lagi yang boleh membatalkan puasa kita. Jihad melawan nafsu adalah suatu jihad yang kita semua harus peranginya dengan keimanan yang tebal dalam diri kita. Jadi, marilah kita bersama-sama berjihad di medan perjuangan ini untuk merebut dan mendapatkan keredhaan Ilahi.
Di sini, saya kongsikan bersama checklist sempena bulan Ramadhan ini. terima kasih buat saudara Umar drp Karisma. credit goes to him. hehe.
download link :
checklist Ramadhan 1430H
.
(sila scroll ke bawah, cari 'save file to your pc' dan sila 'click here'. terima kasih.)
: Islam, special day

2 comments for this entry:
~:WeLcOmE:~
Bayangkan makhluk kupu-kupu yang lemah mampu merungkai balutan kepompongnya
dan menjelma sebagai ciptaan yang sempurna dan indah, walaupun anugerah Maha
Pencipta sekadar tubuh kecil dan kudrat terbatas semata-mata.
Begitulah umpamanya insan yang berdikari, cekal mengemudi haluan nasib tanpa
meminta belas simpati, walau betapa besar cabaran yang diharungi.
Walaupun kadangkala timbul rasa ragu dan rendah diri, namun bagai kupu-kupu
kita mampu terbang lebih tinggi, jika kita yakin dengan kemampuan daya usaha sendiri.
Selamat datang ke blog saya... Tinggalkanlah sekurang-kurangnya ucapan salam buat saya. Terima Kasih...
~:can reach me via dis email
wittyghost84@yahoo.com n also for my YM:~

~:MuTiArA HaTi:~
~~~~~~~~~~~~~~~~~~~~
~~~~~~~~~~~~~~~~~~~~
Copy & paste code below to your webpage. Click Ctrl + A & Ctrl + C ( Copy )




alt="wiwie's blog" />

~:ChAtBoX:~
Nak kawin x? cuba klik sini
MasKahwin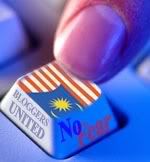 Archives

~:My BoOk's Shelf :~

~:DeAriE:~
Pre-Birthday Lunch at BLVD

5 weeks ago

Tips Kesihatan : Resdung oh Resdung

1 year ago

17 bulan...

6 years ago

~:MeMbErS:~